Solution: Using best practices in game mechanics and visual storytelling, members were invited into their own self-paced adventure. With a blend of sports motifs and challenge questions, they were entertained, educated and driven by intrinsic motivation to complete health actions and earn deterministic rewards.
2. Star Quality
Objective: Take complex content and make it easy to understand and interactive via print.
Solution: The transformation included turning a 5-page text-only report into an engagement-experience-in-a-box to drive the needed behaviors. Multiple vivid and tactile print elements earned the prospects' attention and through the use of choice architecture and heuristics, it was easy for recipients to absorb, remember and act on the content.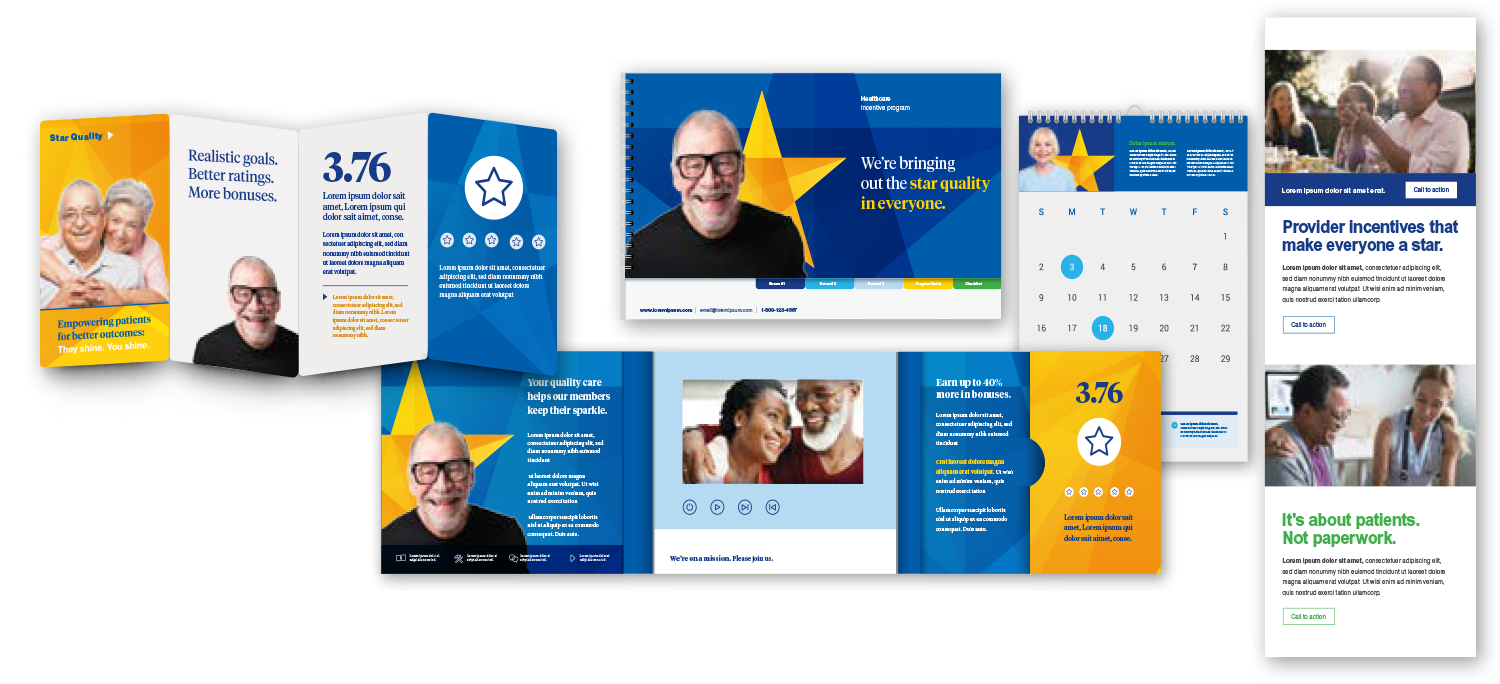 3. Storytelling Series
Objective: Take lengthy content and edit it down for ease of consumption and engagement.
Solution: it started with a spreadsheet filled with hundreds of patient testimonials and turned into a visually-arresting storytelling series that created an idiosyncratic fit with the audience. The content was carefully curated, edited and paired with stock photography to make heart-warming vignettes that inspired people to go for their dreams.
____________________
Creating content that includes the three pillars of our creative approach - attention, connection and behavior - will give you the strength of content can deliver results.
____________________